Can learning ham radio make for better engineers and software developers ?
When a group of Navy engineers and software developers took time away from their day jobs in December, they spent the time pursuing a task long considered passe: they became licensed amateur radio operators.
Some 23 employees from Naval Air Warfare Center Weapons Division (NAWCWD) took a week-long class in amateur radio at Point Mugu, California culminating with an FCC amateur radio license test. All passed and are certified at the "technician" level for amateur radio operation.
Now, Navy officials say the move may make the workers better at their jobs. The staff gained an understanding of radio frequency (RF) propagation that's essential to what they do, said Brian Hill, electromagnetic maneuver warfare experimentation lead and collaborative electronic warfare supervisor at NAWCWD.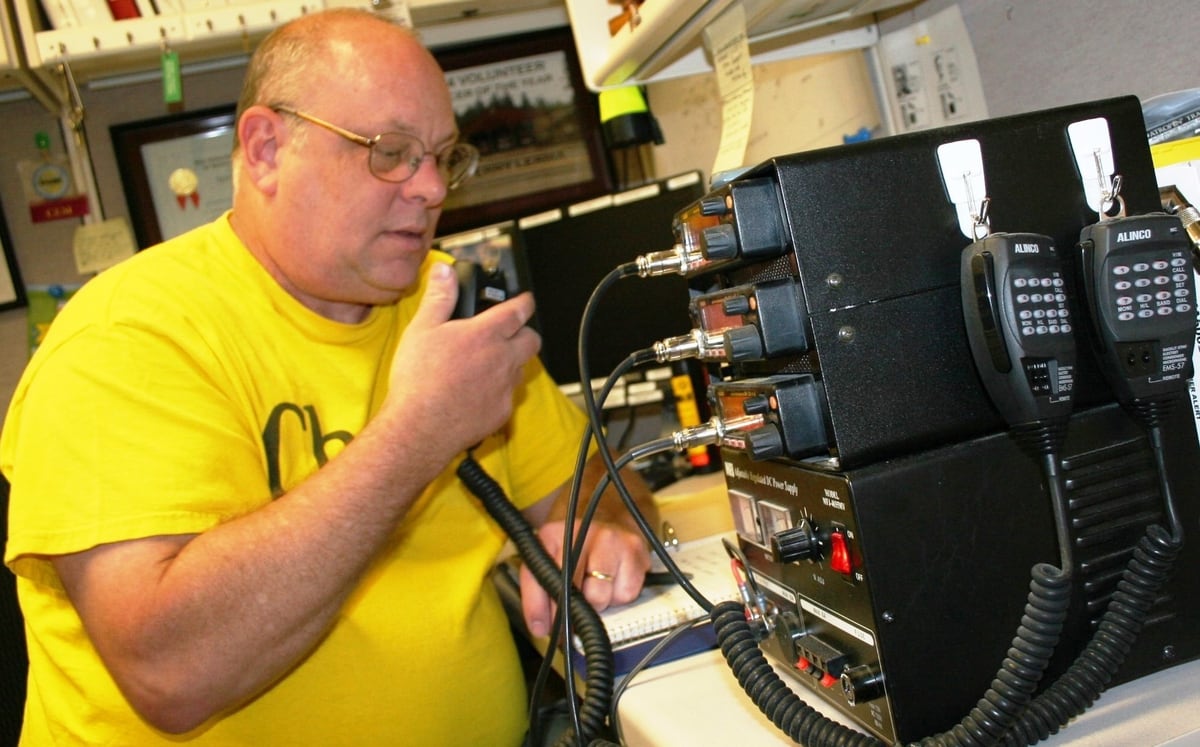 Hill, who earned his amateur radio license in high school, noticed that while most of his department's recent hires had degrees in computer science, many had little background in RF theory or operation.
"You can explain antenna patterns and concepts like omni-directional vs directional using Smith charts, but it's helpful to add a demonstration to really convey the concept," Hill said. "You can explain modulation as a concept, but for a demo… let them listen to how modulated digital signals with audio frequencies sound… For those who never knew the joy of hearing a 2400 bps modem connect over a telephone line, it was a new concept!" These concepts are central to electromagnetic maneuver warfare.
"We need to be able to have awareness of all threats and opportunities from [zero frequency] to light within an integrated system," Hill said. "Our adversaries are looking at the entire spectrum to use against us, and we need to do the same. Having awareness of how the atmosphere changes from daylight to night and how that affects propagation of [high frequency] is important."
This can be critical for young developers/engineers whose experience is typically limited to the UHF/EHF-based systems now in vogue across communications, guidance and ISR technologies.
When Ian Mann, the division's target design engineering branch head, heard about Hill's class, he wanted his team to attend as well. Having earned his own license, when he previously worked at drone-maker Aerovironment, Mann knew the course could help inspire ideas among engineers.
"When I talked to Brian and found out his small class was already on a waiting list, I knew we needed to make the class bigger," he said. "Many of our engineers know their specializations, but rarely does an aeronautical engineer think about how he changes the polarization of the C2 antenna when the airplane banks for a turn. They are not just moving the airplane but the antenna too. This has already started conversations and I hope many more continue."
Taught by a local amateur radio instructor, students enjoyed the course, he said.
"It was worth the effort and people are already asking to go to the next class offering," Mann said.
"We are looking at doing a fox hunt soon," Hill said. "The team will design a directional antenna, actually build it in class, and then use their antennas to find a hidden RF beacon somewhere on base."
Similar plans for developers to get hands-on experience performing basic electronic warfare support functions are in the works as are potential cross-disciplinary classes in additive manufacturing.
Article by Eric Tegler on Electronic Warfare News in C4ISRNET